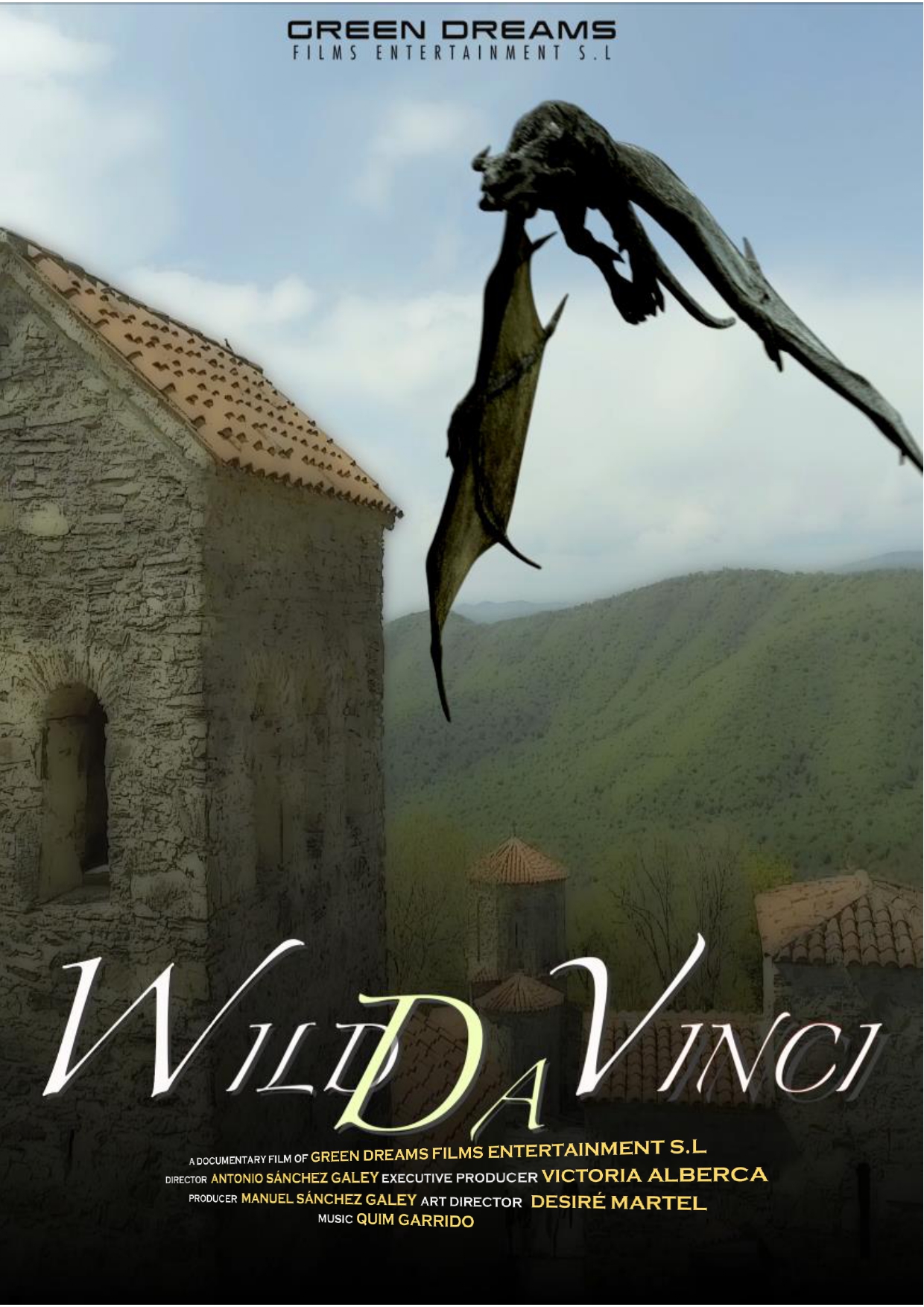 Format
52' - Documentary 4K
Language
Spanish & English
Producer
Green Dreams Films Entertainment
Rights
Worldwide (except Latam & Spanish-spoken USA)
In an agitated time, a lonely young man grew up and became a genius.
He was at the service of the leaders of a divided Italy and got to build around him a legend that would make him into the most important leading figure of the European Renaissance.
He had been blessed by a brilliance that no one had known until then. Leonardo da Vinci created eternal masterpieces and impressive inventions that have remained to this days.
Leonardo da Vinci was considered by almost everyone as the archetype of the Universal Man. He was not just a painter, an engineer or an inventor without equal. Throughout his life he wrote more than 10,000 pages in his own handwriting, through which this Florentine genius shows us countless studies on the flight of birds, on the physiognomy and behavior of felines, bears or wild wolves. He also illustrated - as never before - the nature that surrounded him, insects, plants... and even showed how he was frightened by the strong storms that used to hit Europe at a time of crucial climatic changes.
Leonardo wanted to know and understand the natural world around him, so he dedicated much of his time to the study of the wildest nature.