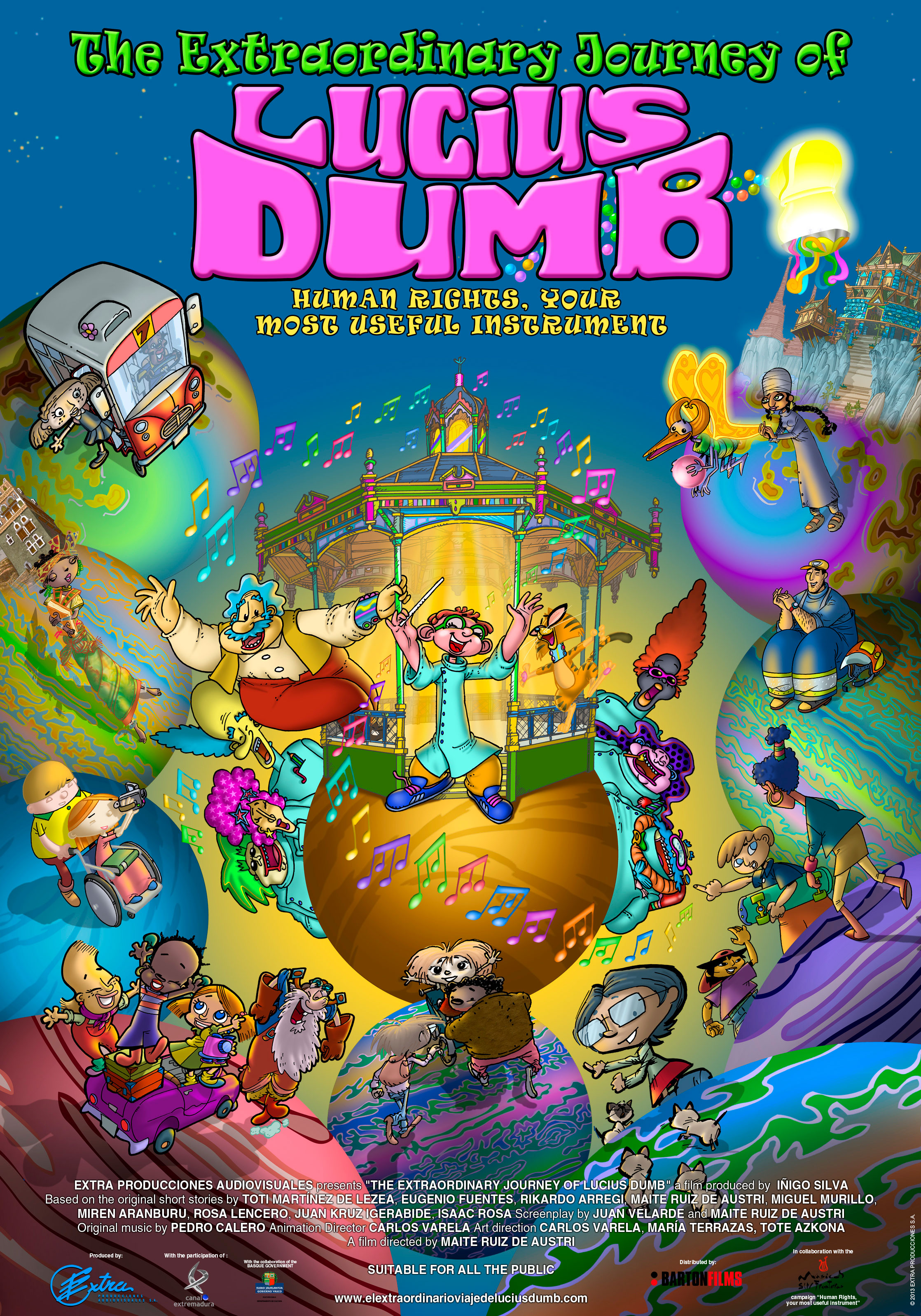 The extraordinary journey of Lucius Dumb
Genre
Human Rights - Adventures
Language
Spanish & English
Producer
Extra Producciones Audiovisuales S.A.
A group of highly intelligent, crazy and exceptionally brainy scientists are trying to discover an instrument that will help turn Planet Earth into a peaceful, happy and bright planet. They are convinced that such an instrument must exist somewhere, so decide to send one of their number off to search for it. They choose Lucius Dumb, a young, shy and kind-natured scientist. On the way, Lucius meets the Teacher and the Commander, two friendly aliens whose spaceship has broken down. They need a very powerful source of positive energy in order to recharge their batteries.
Lucius and his new friends embark on an extraordinary journey which, in addition to bringing us some wonderful stories, reveals the different qualities of a fabulous instrument, which is easy to play, sounds better the more people that are willing to play it, an instrument that makes both the one who plays it and the listener happy, and that never needs to be tuned because it always sounds great. The instrument is Human Rights, the best instrument of all.