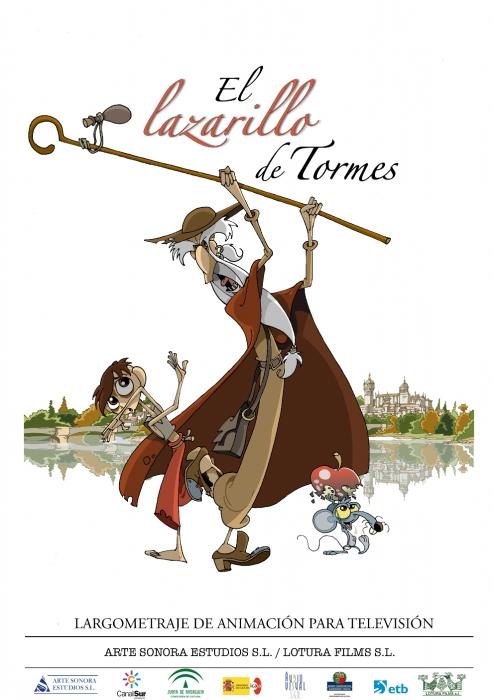 Format
68' - Animation HD
Language
spanish & English
Producer
Arte Sonora Estudios & Lotura Films
Among "fortunes and adversities" Lazarus evolves from initial naivete to develop a survival instinct. Is awakened to the reality of the world by the goring of a stone bull, trickery with which the blind man out of its simplicity. After cunning rivals the celebrated him in various episodes by all known as grape wine or pitcher until he comes back at stone goring with another lie, which is worth the cruel blind cracking his head against a pillar.
Lazarus in his flight to nowhere, known to his fellow sufferer, a mouse chased by the Caller-desratizador the Kingdom and by extension aims also to raterillos like Lazarus.
Goes on to serve a priest of Maqueda miser who starves, and that all you can excise a chest full of food and closed with a large padlock. The mouse fellow sufferer and suffering a famine similar to yours, will help in looting the chest.